The lovely wibbly wobbly old lady
Reposted from Guardian Society.
Yes, they have jobs … but the five people featured below are typical of millions who have no security, no holiday or sick pay, limited hours, and no dignity at work!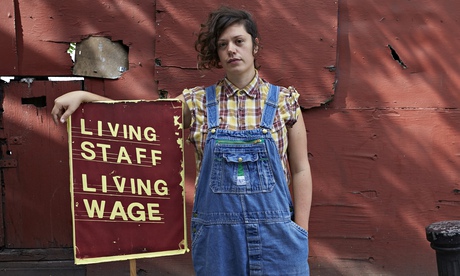 On a beach in north Devon a group of women demonstrate their skills with hula-hoops as part of a fitness class led by Marcela Almond, 35. She is one of the new self-employed, a group of people often viewed as another sign of the reviving fortunes of the British economy.
Employment continues to rise, while unemployment fell to 6.4% last month, the lowest since 2008. Part of the story of the growth in employment is that 40% of the jobs created since 2010 are the result of a shift to self-employment…
View original post 2,284 more words