Ipswich Unemployed Action.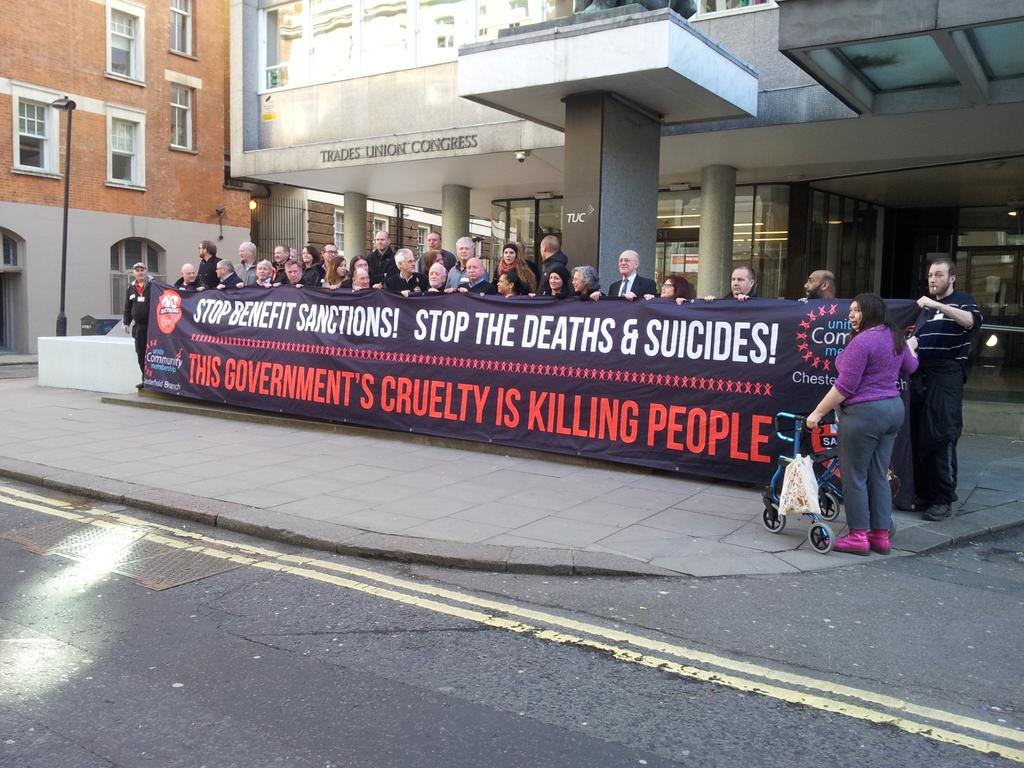 Photo: 
I'm a JSA claimant@imajsaclaimant
TUC: Welfare Conference, called by the TUC Consultative Committee for Unemployed Workers' Centres.
Up to a hundred activists came to the Welfare Conference, held on Friday in Congress House. As the introductory speakers made plain the Liberal-Conservative Coalition, assisted by large sections of the media, have launched a frontal assault ion the basic principles of an equitable benefit system.  Instead of helping people in need they have attacked the most vulnerable.
Eleanor Firman (Disabled People Against Cuts, DPAC and UNITE) illustrated what this has meant on the ground. As a result of cuts in housing benefit and the bedroom tax their group in Waltham Forest had had to defend those facing eviction.
She talked of how the Work Capability Assessment targeted disabled people. Those not meeting the government's criteria – enforced through a flawed system run by private companies (ATOS and…
View original post 679 more words