Ipswich Unemployed Action.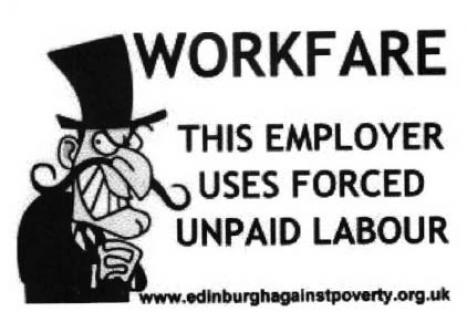 Hat-tip J.J.Loop.
The government hasn't waited before outlining its scheme to make young people work for greedy employers and 'charities'  for nothing.
 Unemployed in Tyne and Wear report today,
Thousands could lose benefits in Government plan to end youth unemployment

Thousands of unemployed young people across the North East could be stripped of benefits under tough plans in the Government's Queen's Speech.

David Cameron insisted the crackdown was designed to end youth unemployment, as he set out his plans in the House of Commons.

But Labour MPs said the plans effectively meant young people would be forced to work for as little as less than £2 an hour – payment far below the minimum wage.
But the background is the same for all of us ne'er do wells.
They will extend these schemes to us all.
They are beginning to outline their plans.
From here.
Dear Department for Work and Pensions,
View original post 183 more words