Dear Kitty. Some blog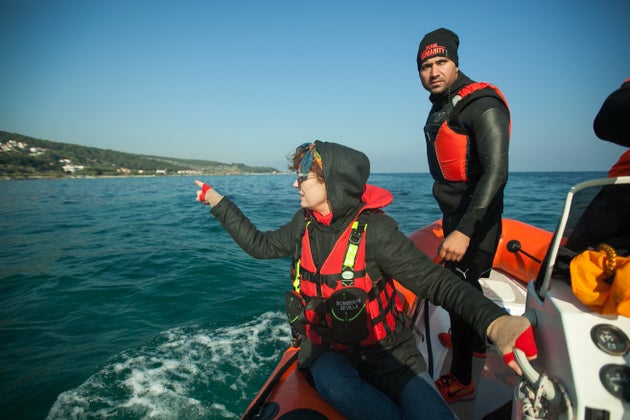 This photo shows United States film actress Susan Sarandon, helping refugees with the charity Team Humanity, near Lesbos island in Greece in December 2015.
However, today sad news about Team Humanity.
From the Copenhagen Post in Denmark:
Two Danish aid workers charged with human trafficking in Greece

Co-founders of Team Humanity were arrested on the island of Lesbos after helping refugees from a sinking boat

January 15th, 2016 8:25 am| by Lucie Rychla

Two Danish aid workers from the non-profit organisation Team Humanity were on Wednesday arrested on human trafficking charges on the Greek island of Lesbos, reports Information.
This reminds me of someone in the Netherlands, who helped a sick refugee child and was arrested on spurious 'human trafficking' charges for that. Fortunately, these charges were dropped soon. One should hope this will happen soon now in Greece as well.
These outrageous arrests may…
View original post 260 more words