Stop Making Sense
Matthew Jaffe reports for CNN: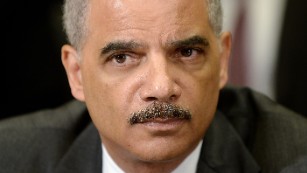 Former U.S. Attorney General Eric Holder says Edward Snowden performed a "public service" by triggering a debate over surveillance techniques, but still must pay a penalty for illegally leaking a trove of classified intelligence documents.
"We can certainly argue about the way in which Snowden did what he did, but I think that he actually performed a public service by raising the debate that we engaged in and by the changes that we made," Holder told David Axelrod on "The Axe Files," a podcast produced by CNN and the University of Chicago Institute of Politics.
"Now I would say that doing what he did — and the way he did it — was inappropriate and illegal," Holder added.
Holder said Snowden jeopardized America's security interests by leaking classified information while working as a contractor for the National Security Agency in 2013.