Ipswich Unemployed Action.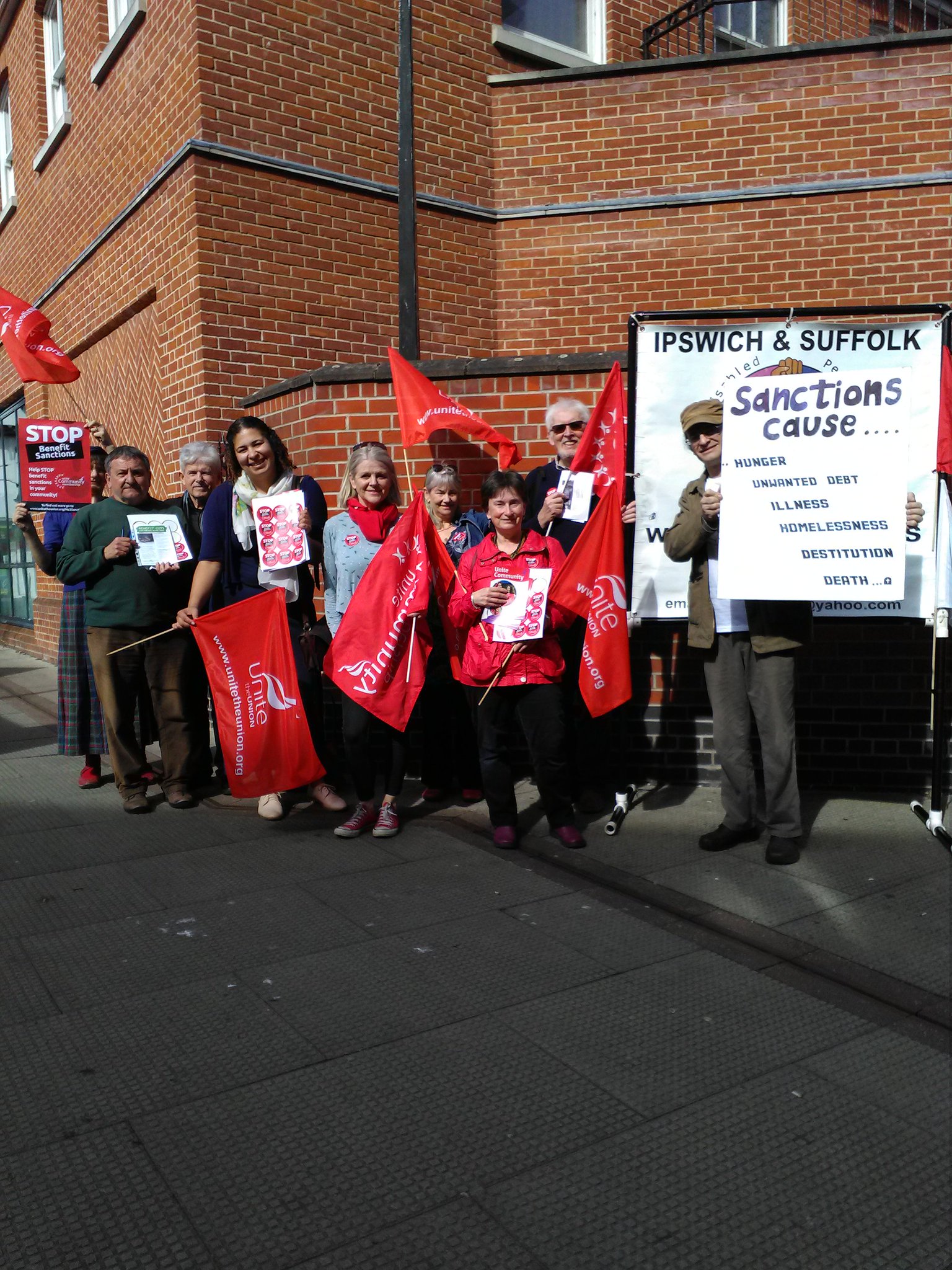 Thursday: Outside Ipswich Jobcentre. 
Benefit sanctions must be fought against
These sanctions are cruel and handed out for ridiculous reasons such as:
Arriving minutes late to a meeting
Not applying for jobs when waiting to start a new job!
Missing an appointment on the day of the funeral of a close family member.
This has to stop.
Share your story – we are looking for people who have been sanctioned to tell their story.
We want to show the reality and impact on people's lives – show your support – share on Twitter and Facebook #No2Sanctions
JOIN US – Thursday 30 March
See…
View original post 196 more words