Politics and Insights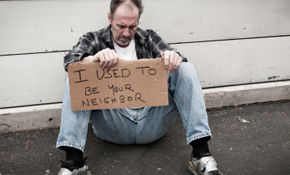 A homeless man died tragically, earlier this week while sleeping rough in freezing temperatures in Nottinghamshire. He was known as Ben to locals, and had been sleeping in a tent near Saint Swithun's Church in Retford. He was found in the early hours of Tuesday morning, as freezing temperatures swept across the county due to the 'Beast from the East' storm.
Police confirmed that they were made aware of a 'sudden death' near to the church by the ambulance services at 8.40am on Tuesday (February 27).
One local resident in the area, Kenny Roach, said he knew Ben well and helped him out with money and food. 
"He contacted me last week just before he came out of hospital – he had pneumonia," he said.
Two local scout leaders,  Hazel and Kenny Newstead both knew Ben well.
"We're so shocked and saddened by this. He seemed to be a lovely, friendly chap,"…
View original post 1,725 more words