Ipswich Unemployed Action.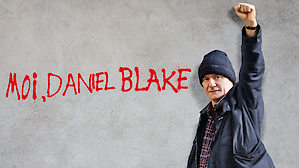 A Film Loved Across Europe.
Last weekend when they showed I, Daniel Blake,  on the telly many people asked me if I had watched it.
I did not.
The reason is very simple: some of the scenes (which I have seen from clips that our contributors posted on this site) were part of my own life.
I refer to the one in which the bloke could not use the computer and had to be helped.
This happened to me when a mate, who is a joiner, and much more skilled than me in all kinds of things, asked me to help him use one for 'Job Search'.
I could add that when Universal Credit first came on the horizon a friend, who is a single parent, explained to me how her situation, small jobs, child care, was going to affect her.
Disaster.
This young women, it took…
View original post 603 more words